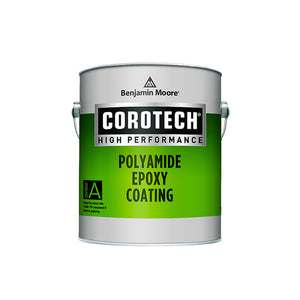 Corotech's Polyamide Epoxy Coating is designed for tanks, machinery, floors, structural walls, boats, and any other industrial substrate that requires a durable coating. It's excellent for use on ferrous metals, non-ferrous metals, and galvanized metal. 
💡 This is a two component product that requires 1 part of proper "A" component mixed with 1 part "B" catalyst. The components come pre-measured.
👍 We recommend for commercial use and should only be applied by an experienced painter.