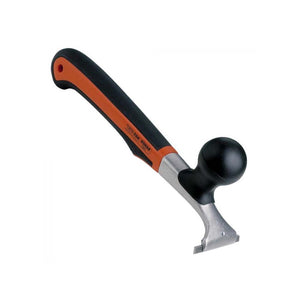 The Bahco Scraper is perfect for scraping paint off clapboards and shingles. Its two component handle provides better grip and comfort during use.
The extremely durable carbide blade it comes with means you can scrape over wood, metal, and concrete to remove paint, glue, varnish, and rust.
This Bahco scraper is 12" long and comes in either a 2" or 2.5" scraper blade width.